Decorative Plumbing and Bath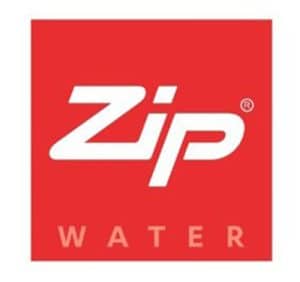 Since 1947 Zip Industries has been manufacturing and marketing Australian designed and made instant water systems. The pure taste of Zip puts the pleasure and sparkle back into water, with instant boiling, chilled, and sparkling filtered water on tap. So now you'll enjoy drinking more and experience the many health benefits that come with proper hydration. When water is irresistible, it's easier than ever to improve your wellbeing, health and happiness.
In 2012, Zip launched the amazing Zip HydroTap All-In-One, which dispenses boiling, chilled and sparkling filtered water plus hot and cold water, from a single outlet. The HydroTap's new Zip 0.2 micron filtration system removes dirt and contaminants as small as 1/5000th of a millimeter The taste and odor of chlorine is removed, making each glass more enjoyable and better for you.
Zip Website
Zip Price Book
Zip Product Catalog
PINNACLE TERRITORIES –
FL, GA, AL, TN, MS, NC, SC, VA, MD, PA, DE, NJ, NY, CT, RI, MA, ME, NH, VT, IL, WI, MN, ND, SD, IA, OH, KY, MI, IN, Washington D.C. and the Caribbean