Purchase Fulgor Milano Kitchen Suite and Receive
DISCOUNTED PRODUCTS!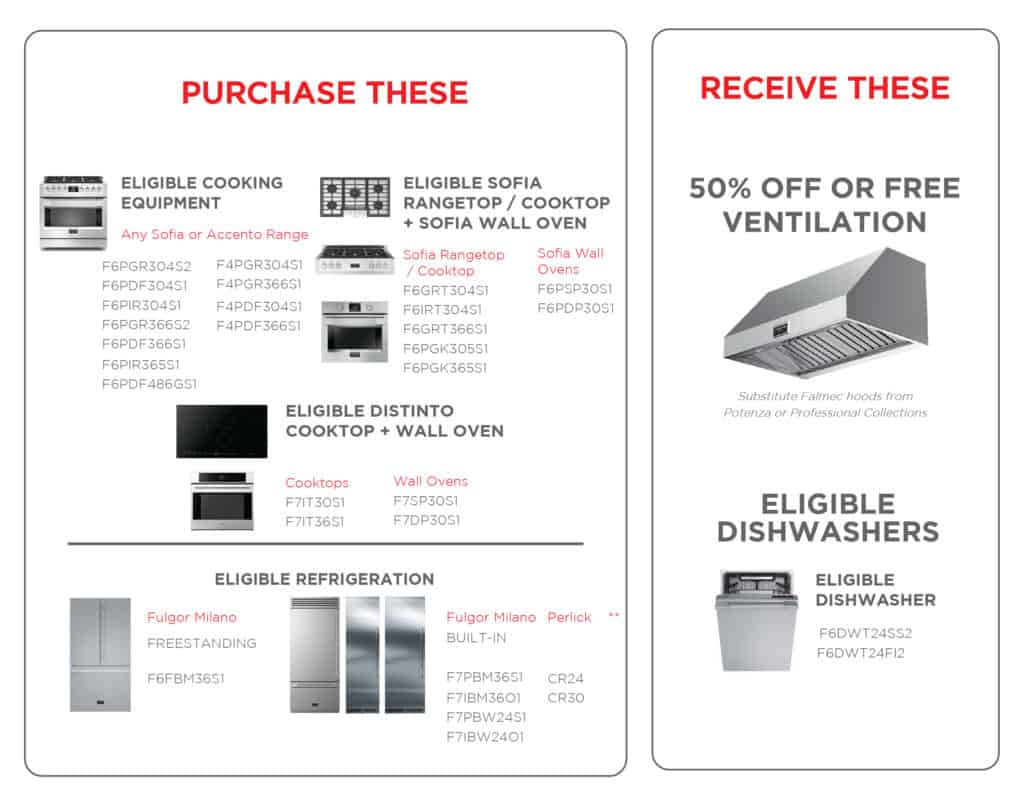 *Free or discounted ventilation must be the same width as the purchased cooking equipment on invoice
** Must order two Perlick built-in refrigerators to be eligible for promotion.
– – – – – – – 
Promotion valid 2020 – December 31, 2020. To be eligible for the CONSUMER PROMOTION, must be purchased at full price in the same transaction. Products must be purchased and delivered during the promotion period. No substitutions will be allowed. Ask sales associates for additional details.
 – – – – – – – 
Purchase orders must be made out to Pinnacle Express and emailed to orders@pinnaclesalesgroup.com or faxed to 800-574-8805 for processing.
Contact your Pinnacle Outside Sales Representative for details. Purchase orders must be submitted before December 31st, 2020 and faxed to 800-574-8805, or mailed to orders@pinnaclesalesgroup.com for processing. We thank you for your continued support of the Fulgor Milano brand.
Click here to view PDF.